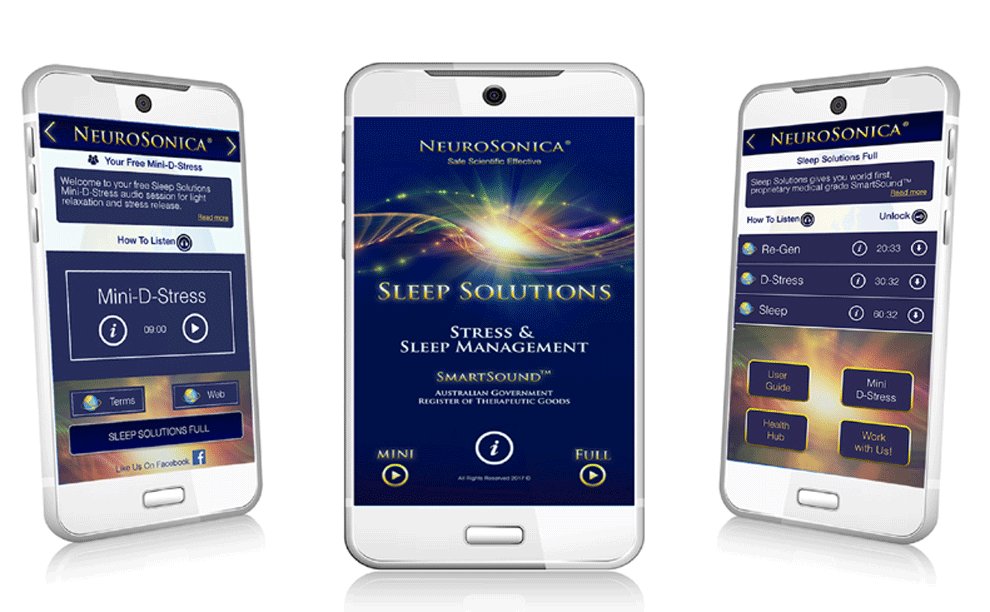 Sleep Solutions - Scale it Up!
The serious personal, social and economic impacts of stress and sleep issues are now prevalent across all major global economies - impacting the quality of life and wellbeing of millions worldwide, while costing corporations and nations billions of dollars annually in related health care costs and lost productivity.
Our Sleep Solutions mobile app offers safe, evidence-based medical grade assistance for Stress and Sleep Management - a potentially disruptive digital audio health technology with unparalleled
ease & speed of deployment
simplicity of use
proven efficacy
cost efficiency &
scalability
***
Medical Status & Product Claims HERE
Product Description HERE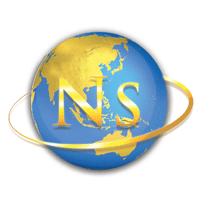 Sleep Solutions for Organisations
We are pleased to offer companies, government departments, institutions and charities a range of purchase, distribution, sales or fundraising options for bringing Sleep Solutions to their workforce, organisation, clients or customers.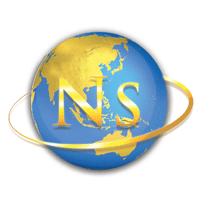 As a new and groundbreaking technology, we believe the quickest way for you and your organisation to appreciate its efficacy and benefits is to experience it first hand - for free.
We are pleased to offer you the option of conducting a

Comprehensive and Free In-house Trial and Assessment

of Sleep Solutions across part or even ALL of your organisation's personnel, no matter what size that may be.
The trial involves the almost instant digital distribution of the unlocked Sleep Solutions app across your organisation, for individuals to try on a temporary, timed basis (for example, 28 days).
Then, when access to the app expiries, a simple in-house electronic survey (or other means) can be used to gather detailed feedback about its benefits, effects, and other relevant information as required.

For Your Organisation
If you represent a company, workers union, government department, university, hospital etc.,

we
can deliver Sleep Solutions to your entire workforce, membership or client base simply, rapidly and affordably - helping you to
* Improve the welfare of your members or clients
* Fulfill legal Health and Safety obligations
* Reduce absenteeism and presenteeism
* Enhance organisational culture
* Optimise productivity

Sleep Solutions is the first of an exciting new set of products that are to be released under the banner of WorkSmartTM - our initiative to foster wellness and productivity in workplaces and educational institutions around the world.
More about WorkSmart
TM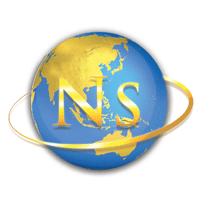 For Your Charity or Fundraiser
If you represent
an established charity or not-for-profit we can discuss possible collaborations that allow you to raise funds by offering the exceptional benefits of Sleep Solutions to your members.
Other fundraising initiatives for example could include enlisting your membership to onsell Sleep Solutions at a special discounted price to their friends, family and aquaintances by simple word of mouth and so on.
We look forward to discussing these or any other options that may best meet your needs.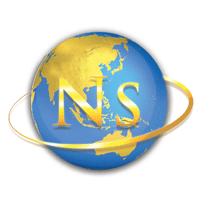 To enquire about any of these opportunities, or ask about a Free Trial for your organisation or health practice, please contact us using the form below:
Please use ENGLISH ONLY in this form.
We will reply in English. Thank You!
If your query is not a professional or business query, kindly choose one the relevant contact options on our Support & Contact page.
Thank You!
NeuroSonica
Hearing is Believing!