About Us
Our Work
NeuroSonica Pty Ltd is an Australian scientific sound company and emerging leader in multifunctional therapeutic audio.
We produce SmartSound, which incorporates a unique combination of evidence-based sound technologies. Clinical studies suggest these may provide assistance in the management of various conditions and the promotion of daily wellbeing, resilience and performance.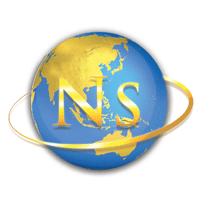 Our Mission
Building on our liaison with academics, health professionals, international airlines and our ARTG inclusion as a Class 1 Medical Device, we aim to increase mainstream awareness of the science, applications and therapeutic potentials of our SmartSound technologies.
In particular we aim to:
PRODUCE high quality, evidence-based therapeutic sound products incorporating the latest clinical research
OFFER an effective stress and sleep management tool to a world in need to help offset associated health care costs, lost productivity and individual suffering

EXPLORE the potential health, social and economic benefits of SmartSound in health, education, OHS and corporate wellness initiatives
PROVIDE a free, functional stress management session on our apps for those interested in trying the technology and/or those in need without the funds for purchase
SUPPORT and cocreate sustainable social and environmental initiatves and innovations in partnership with others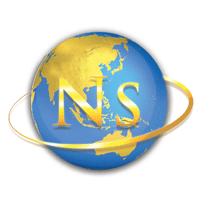 Our Story
Back in 2001, NeuroSonica's founder Ken Grimmer wanted to explore the potentials of scientific sound technologies to help optimise client outcomes in his counselling/therapeutic practice.
With a longstanding interest in therapeutic sound design, plus past experiences with insomnia, depression and panic anxiety, he was inspired by decades of clinical sound research and its evidence-based applications for health and wellbeing.
With this in mind, he began extensive research into a wide range of therapeutic, sound-based disciplines, research and clinical studies.
Surprised at the amount of multidisciplinary material available - and its potential for synthesis, he set out to develop a hybrid 'brain audio' that would combine multiple, evidence-based sound technologies and processes into a single, synergistic format.
Thus began over 12 years of self-funded R&D and collaboration with some of the worlds' leading sound design experts and signal processing engineers.
During this time, which included hospital-based EEG 'brain mapping' with a senior neurophysiologist, he partnered with Dr Max Hicks, and together they continued researching the therapeutic applications of sound and the development of proprietary innovations.
Eventually, after much trial and error SmartSound was ready - with its immersive signature sound, high-end production and broad-spectrum, evidence-based benefits.
With its 2016 inclusion into the Australian Register of Therapeutic Goods, NeuroSonica SmartSound is now the world's first, government regulated medical audio of its kind. We are proud to present SmartSound as an effective, innovative breakthrough in therapeutic sound technology.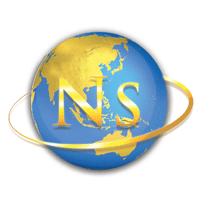 Our Thanks & Gratitude

Firstly, thanks to all of those involved in clinical sound research and trials over the decades - and into the future. Without you we would not exist. Special thanks to those experts who kindly gave us their time, advice and in some cases, direct assistance with signal processing.

Thanks to our late and great mastering engineer Neville Clark whose expertise in creating award winning sound designs helped overcome many unique challenges presented by SmartSound.

Thanks to Michele Henderson for being 'the voice' in our introductions to assist with headphone reversal.
And finally, thanks to the many Royalty Free music and sound resources worldwide who've helped put the "art" in SmartSound. Special thanks to the community at www.freesound.org for some very unusual Creative Commons sounds!
NeuroSonica - Hearing is Believing