Sleep Solutions
A World First Medical Sound Treatment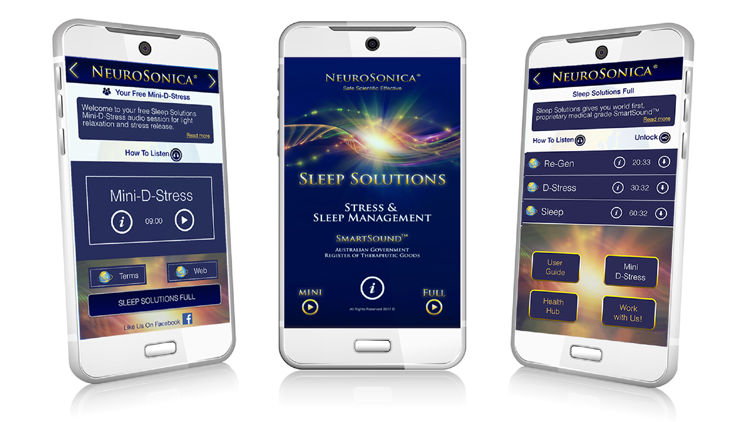 For Sleep, Stress, Anxiety & Performance
IMPORTANT
Quality sleep and stress management are vital in assisting the body's immune system to fight off dangerous diseases and viruses


Get rapid, evidence-based help for

Stress, Sleep, Anxiety and More

Support optimal performance in
Work, Study, Sport or Play


Serious about sleep, stress and anxiety management? So are we
Our Sleep Solutions app gives you evidence-based, on demand help for sleep, stress and a whole lot more. Simply press 'play' and listen through headphones (or good quality ear buds) and let our transformative SmartSoundTM technologies do the rest.

Don't expect bland relaxation or 'meditation' music! This is a highly effective new, medical sound treatment* combining multiple techniques and processes for unprecedented health and wellness benefits - including serious sleep and stress management.
Sleep Solutions deeply engages your mind, brain and body right from the start. Imagine a powerful 'sonic massage' working deep down in minutes - that sounds and feels amazing! Regular use encourages even stronger effects and extra benefits.

Ideal for busy people, using Sleep Solutions needs no skills or training. Your Sleep Solutions app comes with a translatable User Guide and other helpful information, plus a FREE 'Mini-D-Stress' to keep and enjoy, or share with your friends and family!


Sleep Solutions is a Class 1 Medical Device
A sound product that delivers real benefits based on real science
Sleep Solutions is powered by NeuroSonica SmartSound™ - a world first, Class 1 Medical audio technology included in the Australian Register of Therapeutic Goods. It gives you powerful, reliable results, automatically and on demand.

Based on 100's of clinical trials and studies, EEG validation and over a decade of R&D, our scientific SmartSound™ technologies are multifunctional, and work in synergy to promote a range of evidence-based benefits at the touch of a button. (See below)

Already used on Emirates and Singapore international airlines for in-flight sleep assistance, (yes, it even works on a plane!) NeuroSonica audio has gained the attention of health, education and other professionals for its rapid, tangible effects and broad-spectrum benefits.
As a medical sound treatment, one of the key functions of Sleep Solutions is to deeply calm and relax the mind, brain and body to encourage a range of associated benefits. Used regularly as instructed, it may promote daily wellbeing, performance and resilience by assisting in the management of:

• Insomnia and sleep quality • Emotional regulation, coronary health (HRV) and hypertension • Stress, mild anxiety, tension headaches, PMT, tinnitus and more...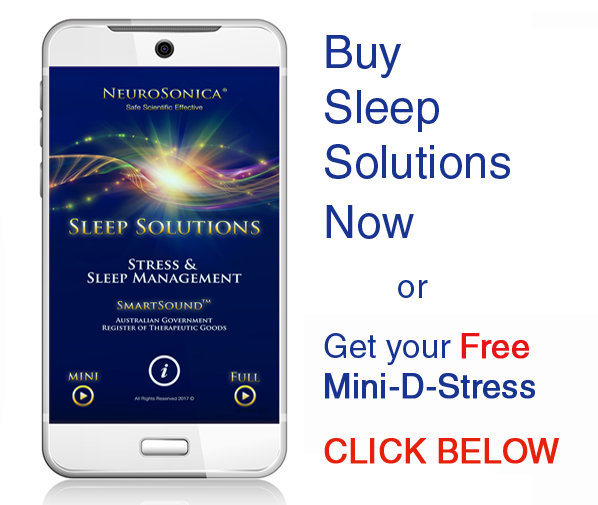 Buy Sleep Solutions or get your FREE 'Mini-D-Stress' Now!
For iOS

For Android

Corporate & Institutional Applications
SmartSound™ products are ideal for large-scale corporate/institutional wellness initiatives.
Find out more HERE
*As a regulated medical product, age restrictions and T&C's apply.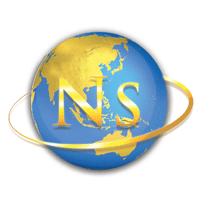 NeuroSonica - Hearing is Believing